Reception of the ordered goods is in no way connected with cashback confirmation.
Cashback confirmation time depends only upon the specific store and their inner workflows.
Estimated date till which cashback for your order should be confirmed can be found under the order information: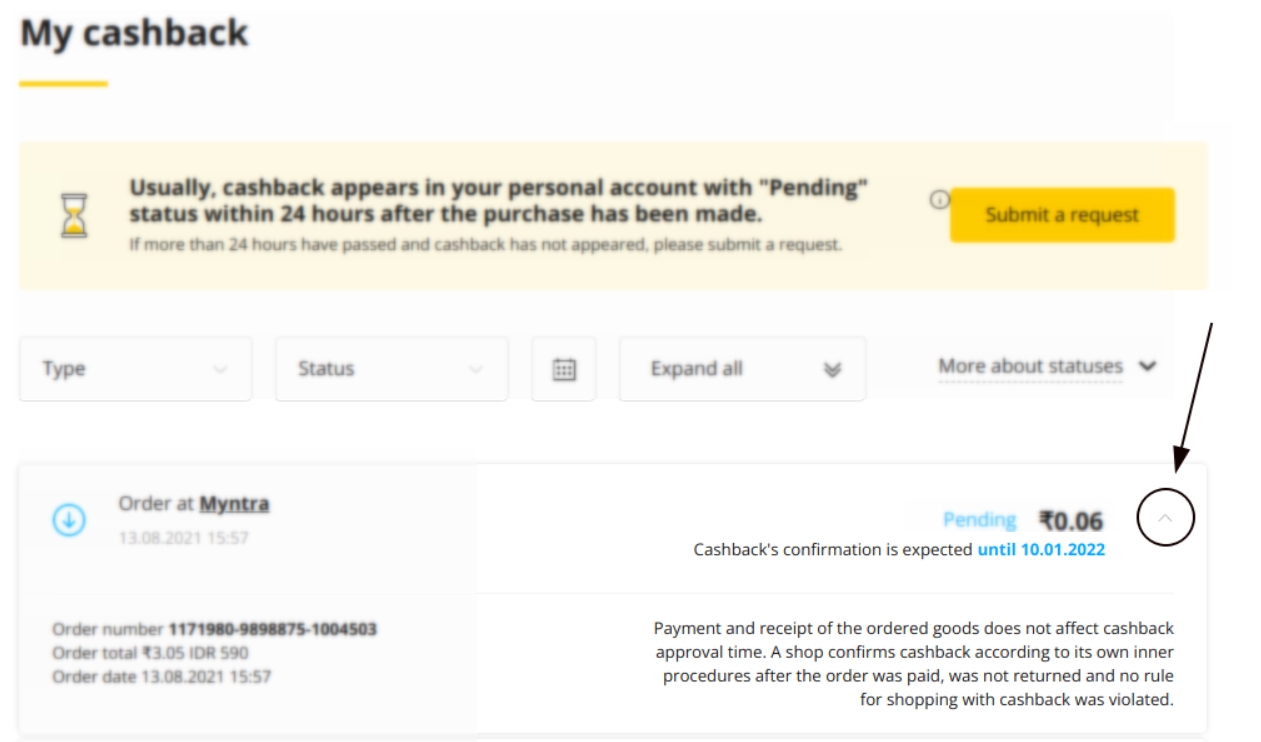 If cashback is still pending after the stated date, submit an appropriate request, using the corresponding form under the "Help" section in your personal account.
Submit a request for "Cashback is pending (waiting period has expired)"