LetyShops charges no withdrawal fee, that's why we ask you to collect the minimum withdrawal amount for us to be able to pay the commission instead of you.
More details about that as well as about available withdrawal methods can be found under the "Withdraw funds" section of your LetyShops account.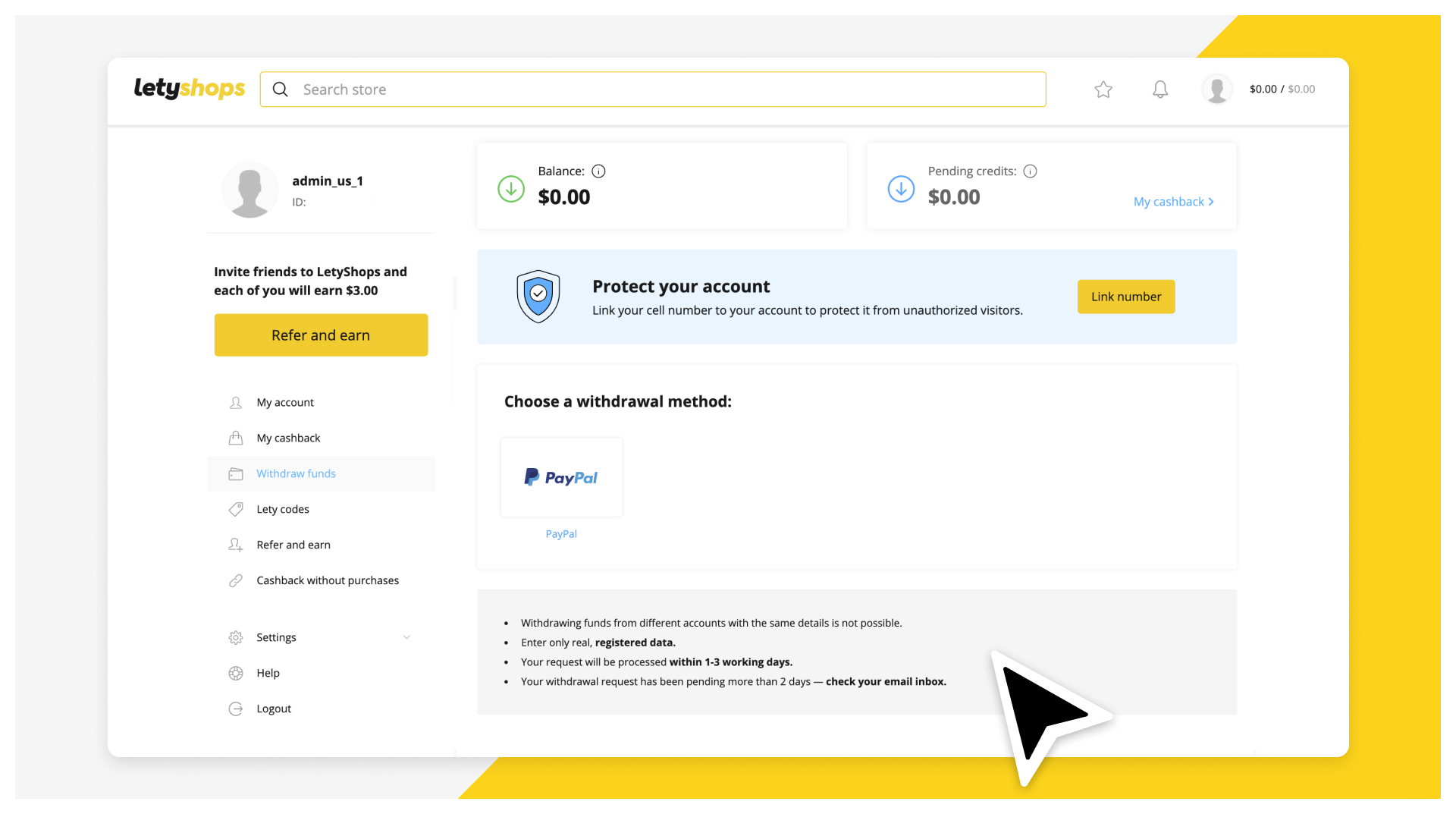 It takes for us up to 3 business days to transfer money to you.