After the order has been made, your cashback for it appears in your account with the "Pending" status.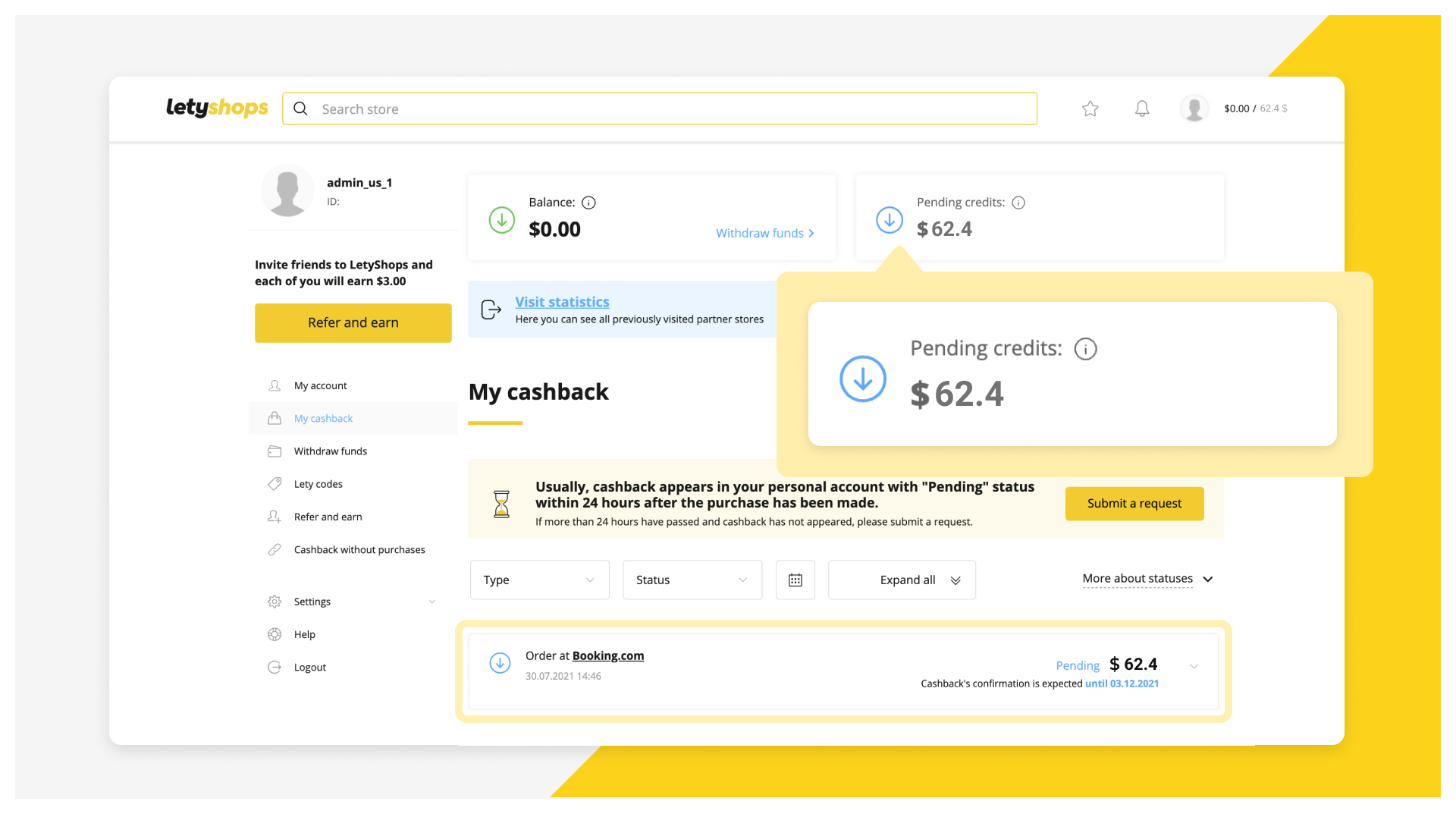 It means that your purchase has been registered by our system. It can take from 15 up to 150 days for the store to confirm it. The average cashback confirmation time can be found on the store's page, as well as in the order details under the "My cashback" section of your LetyShops account.
We know that it's too boring to wait for that for so long, but cashback is credited to your account only after the store confirms your order.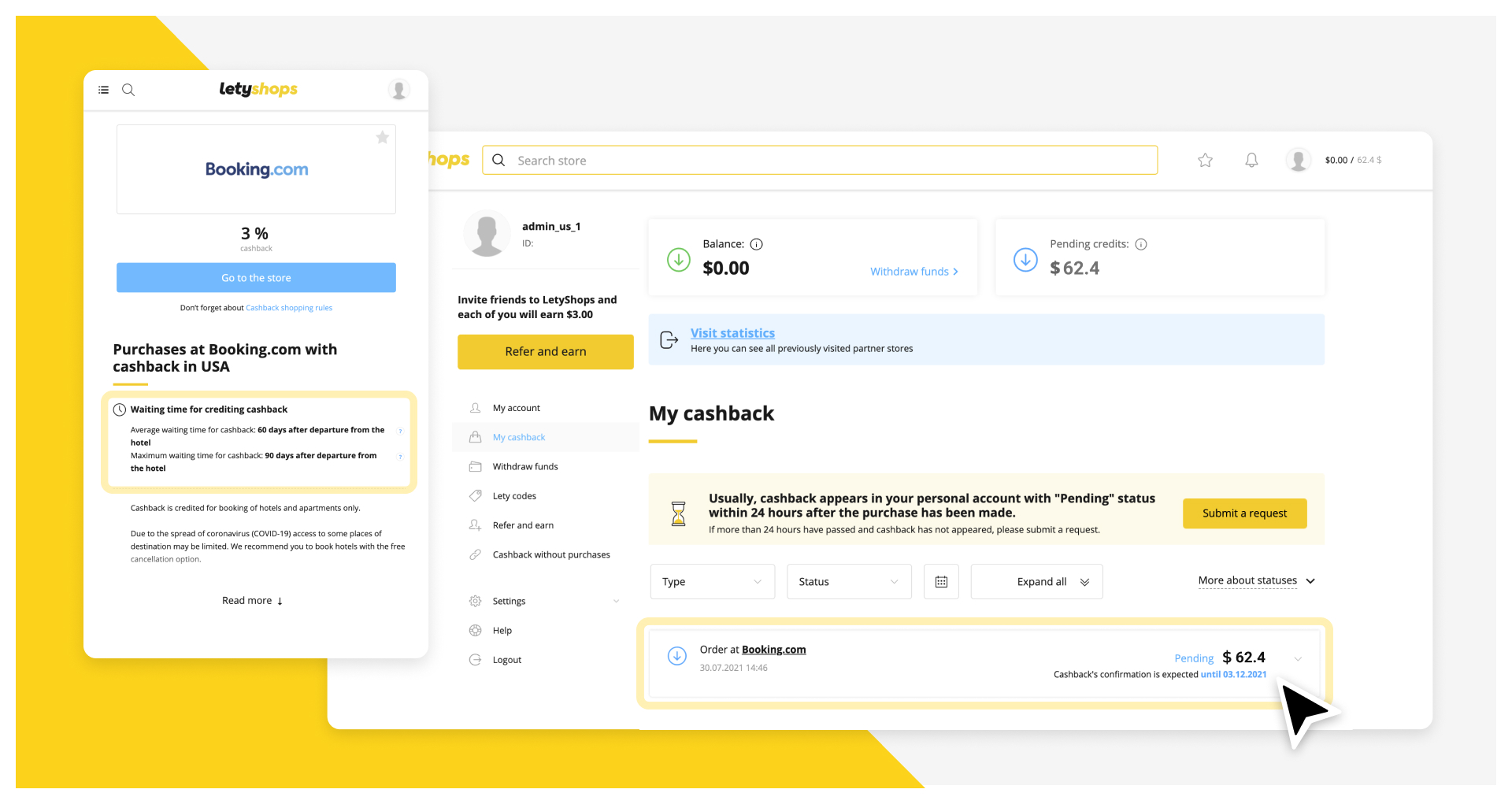 As soon as your cashback status has been changed to "Approved" you can withdraw that.