Possible reasons why your cashback has gone lost and how to avoid that in the future It can happen so that the cashback for your order has not been registered by the shop automatically. Possible reasons for that are as follows:
A technical issue. During the sales period, a large number of orders is processed simultaneously, that's why such an issue is more likely to occur.
The tracking link informing our partner that the order was made using the LetyShops service was changed by any third-party browser extension or any similar application on the mobile device.
You have not adhered to the basic cashback shopping rules (cashback has not been activated before purchase by reaching the shop's website from our one or by using our extension).
The shop's terms and conditions have been violated (those can be found on a shop's page on our website, e.g. here: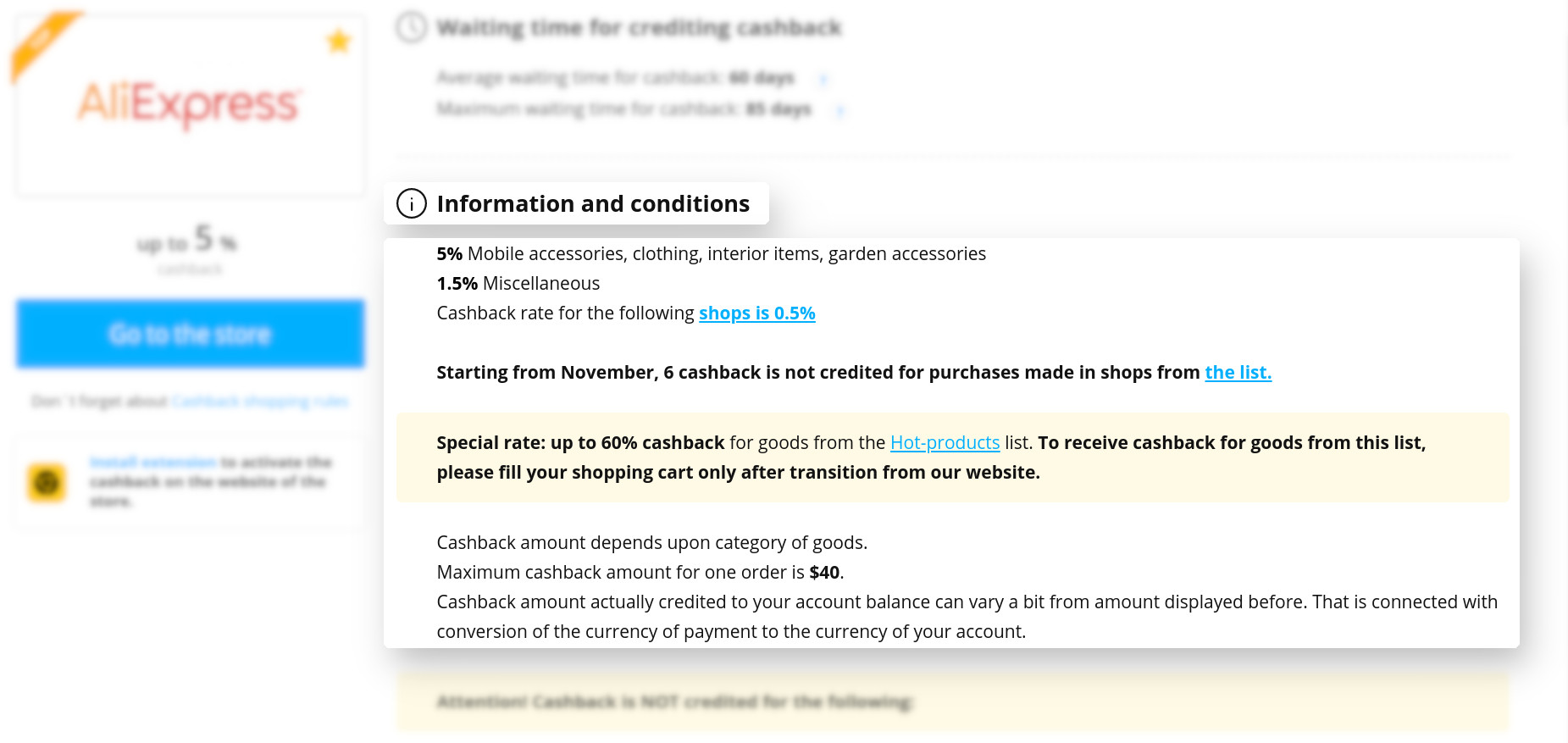 Unfortunately, the shop does not accept requests for the lost cashback therefore we can't find out the exact reason why your cashback has gone lost.
We understand you like no one else, since in a situation when cashback does not appear automatically, we also do not receive any commission from our partner.
That's why trying to encourage you we have credited a maximum available bonus from the LetyShops funds as compensation to you.
We hope you would lose no cashback anymore. Here are some hints that help you to avoid such situations in the future:
Please inform yourself about the shop's T&C before making an order and adhere to those.
Please add the products to your shopping cart and wishlist only after jumping to the shop's website from the LetyShops service.
Please remember that the tracking link remains active only within 1 hour after you have reached the shop's website. Therefore you should make your order within this period and not later.
Please deactivate all third-party browser extensions before shopping online or use a separate browser without any extensions installed (except the one from LetyShops) to shop online with cashback.
To install the application - select the appropriate button: