Each store has its own special rules that must be observed to receive cashback.
You can always find all the necessary information on the store page: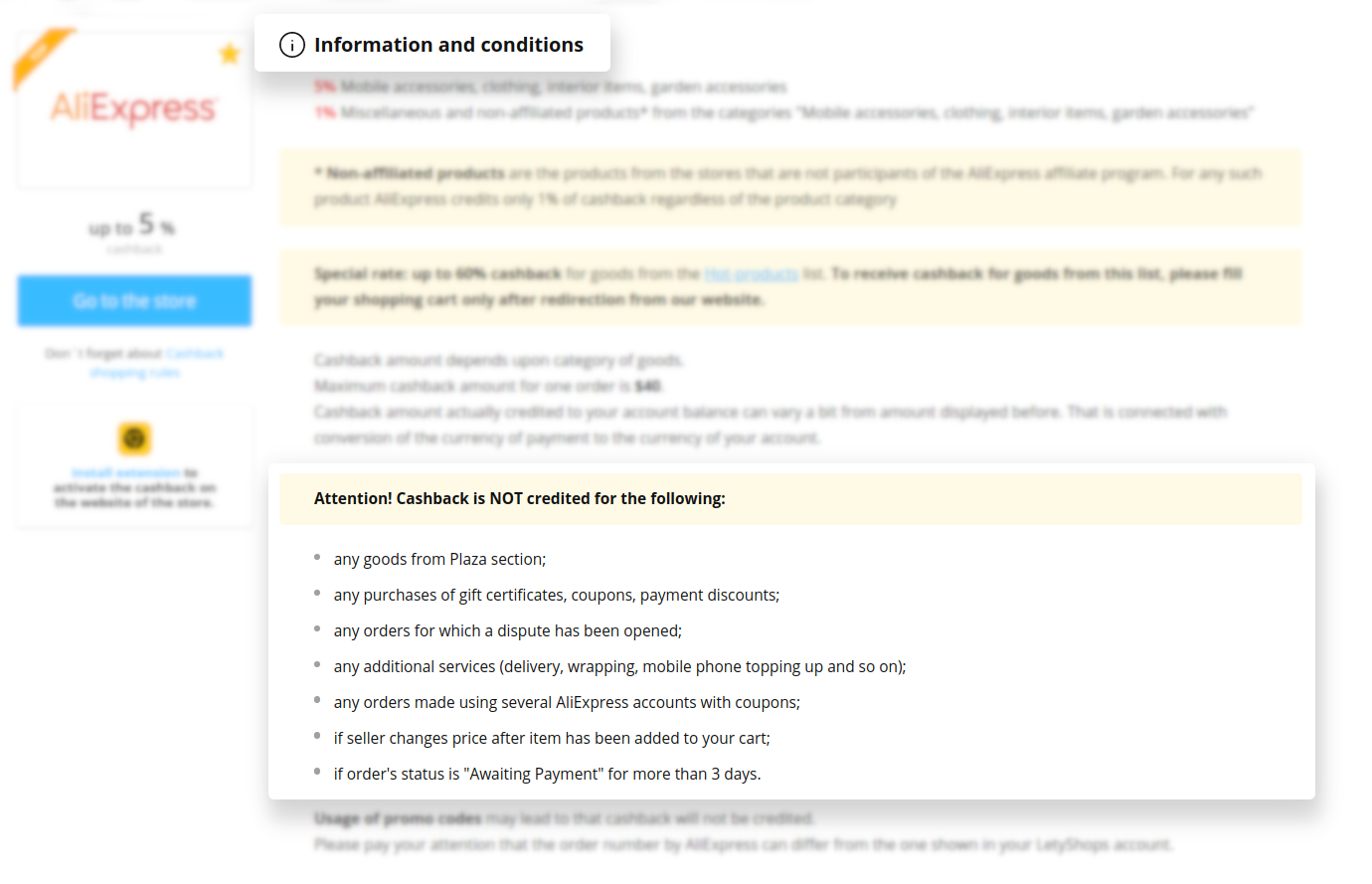 If these rules are violated, the store does not credit/cancels cashback on the order.

Here are a few recommendations for you to prevent cashback from being lost hereafter:
Add items to your cart only after transitioning from us.
When buying from a computer, disable all browser extensions, except ours.
After transitioning from us to the store, do not open other tabs in the browser.
This should help avoid losing cashback :)

Also, if you do not yet have our browser assistant (extension) or mobile application, we recommend installing it.
With them, cashback is lost much less often, and it is more convenient to make purchases this way ;)


To install the application - select the appropriate button:

If you still have questions regarding this order please contact us here :)