If you are reading this article, then you have lost your cashback, unfortunately, the store rejected the application for the loss.
The most common reason for refusal can be that:
The basic rules of purchases with cashback have not been met (there was no transfer from us / activation of cashback through our extension, other extensions in the browser were enabled, except ours).


The special conditions of the store for receiving cashback have been violated (you can find them on the page of each store. For example, here: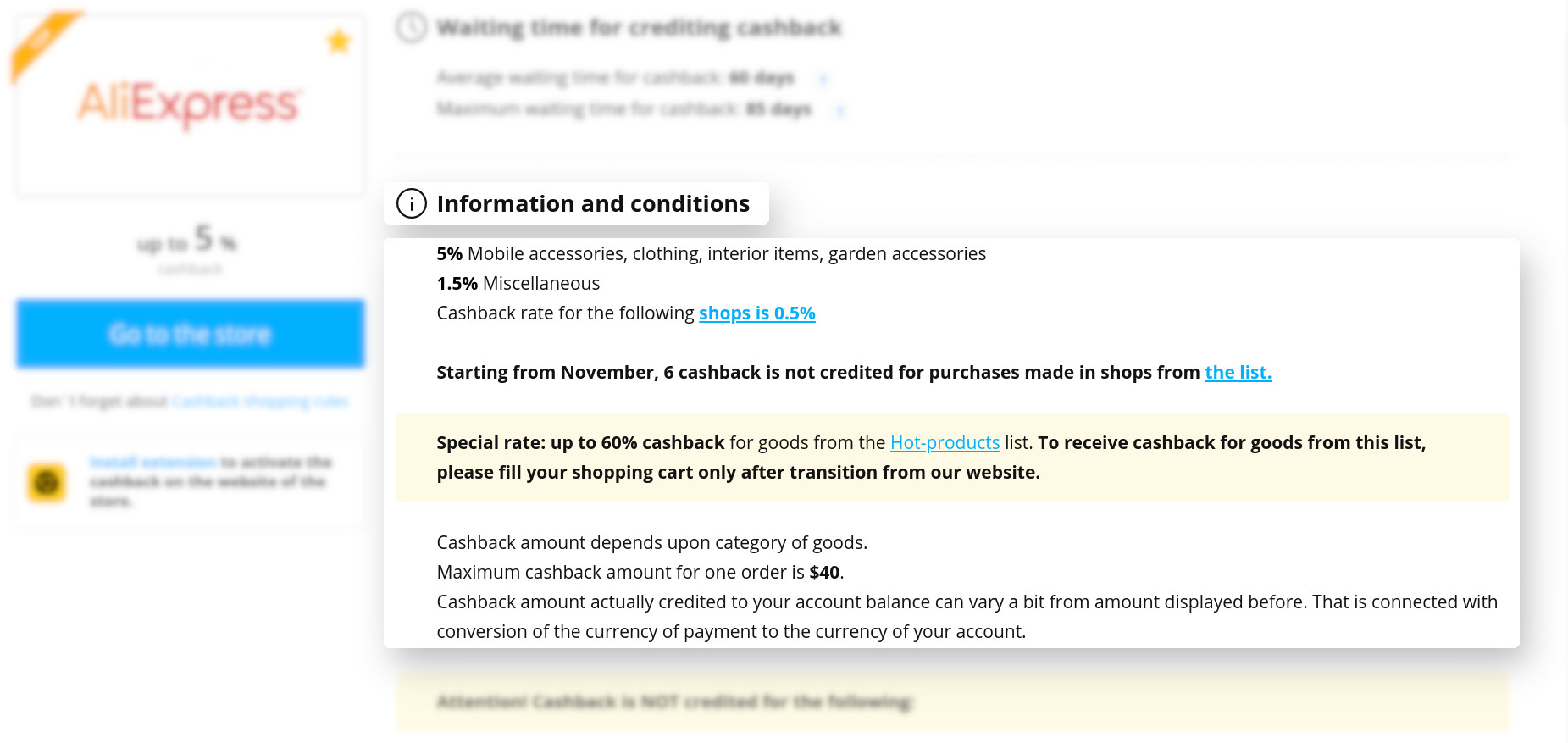 We try to help you in any situation of losing your cashback. Therefore, the cashback for the order was credited with a bonus from LetyShops funds.
The cashback rate is calculated according to the one that was valid at the time of purchase.
For Aliexpress, cashback is calculated at a rate of 1% + lety code or premium account, if it was valid at the time of purchase.

If you still have questions about this order, write to us here :)

P.S. And here are some recommendations in order not to lose cashback in the future:

Add items to your cart only after switching from us.

When buying from a computer, disable all browser extensions, except ours.

After moving from us to the store, do not open other tabs in the browser.


Observe all the special conditions of the store to receive cashback.
That's all that will help the cashback not get lost :)

Also, if you do not yet have our browser assistant (extension) or mobile application, we recommend installing it.
With them, cashback is lost much less often, and it will make purchases more convenient;)


To install the application - select the appropriate button: