1. Unable to log in. Make sure your email and password are correct.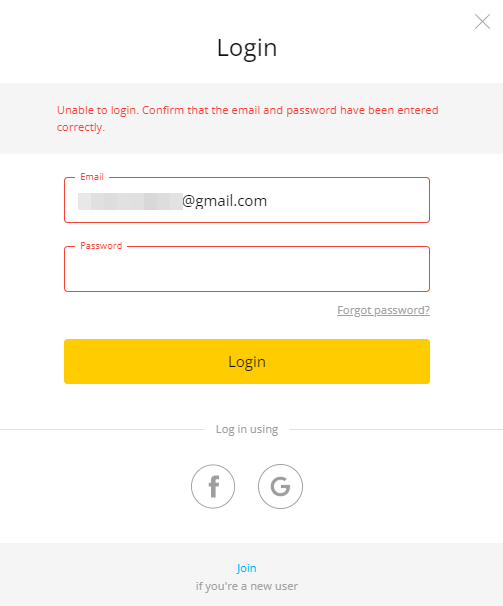 Most likely, there is a misspelling of email or password, or you entered a different email when you registered.
2. Previously, you were logged in through Google.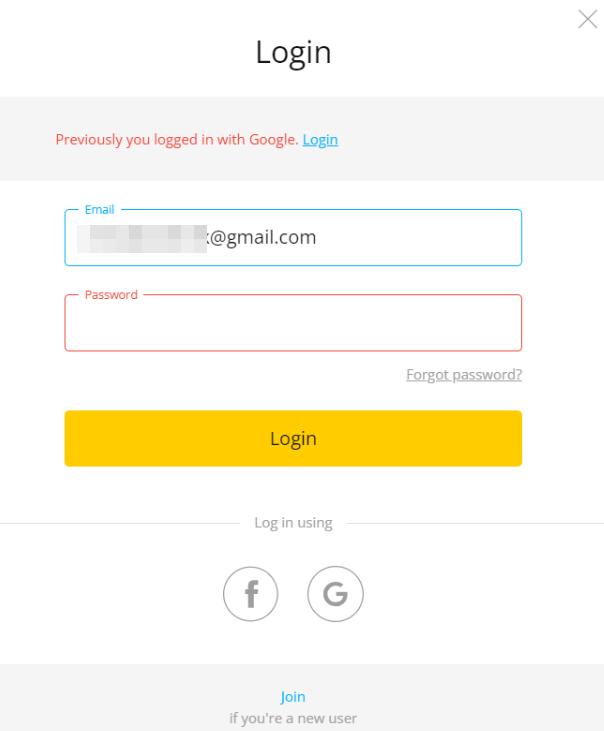 To log in to your profile, click the corresponding social network icon at sign in.