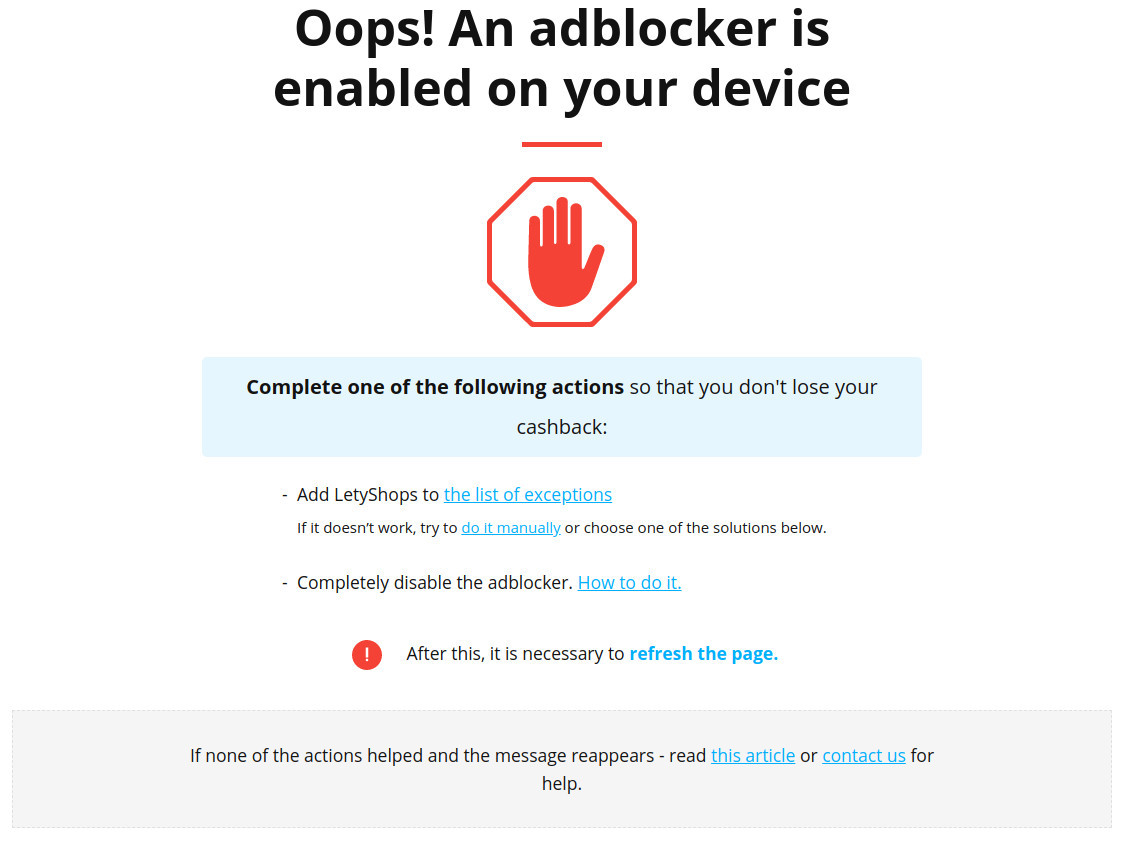 Add Letyshops to the white list.
If it doesn't work, try to do it manually or choose one of the solutions below.
Disable ad blocker completely. How to do it.
Suspend his work for the duration of the order on all websites. How to do it.
After that, be sure to refresh the page.
Opera browser has its own ad blocker.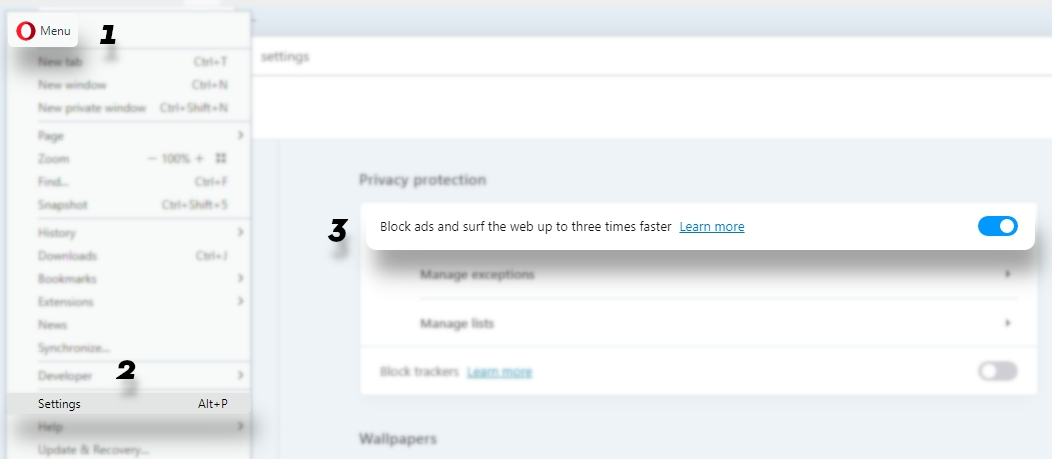 Another reason may be the integrated "Antibanner" and "Data collection protection" functions in Kaspersky Internet Security antivirus settings.
To turn off this feature, you should:
Open Kaspersky Internet Security settings window.
Choose "Settings" and in the "Protection Center" section, turn off "Antibanner" and "Data collection protection" by clicking on the switches to the right.
Close the antivirus window.
If something went wrong and none of the suggestions above, helped to solve the problem, please, write to us.
Did not find an answer to your question?