Shopping with LetyShops is always at your fingertips! We have combined everything you want to use in our mobile application.
To install the application - select the appropriate button:
You can find same 1000+ stores with the familiar form of use: choose a store, read the terms and conditions and buy as usual. The cashback will be credited in your personal account. Add stores to favorites, it's easy, just click the star near its logo.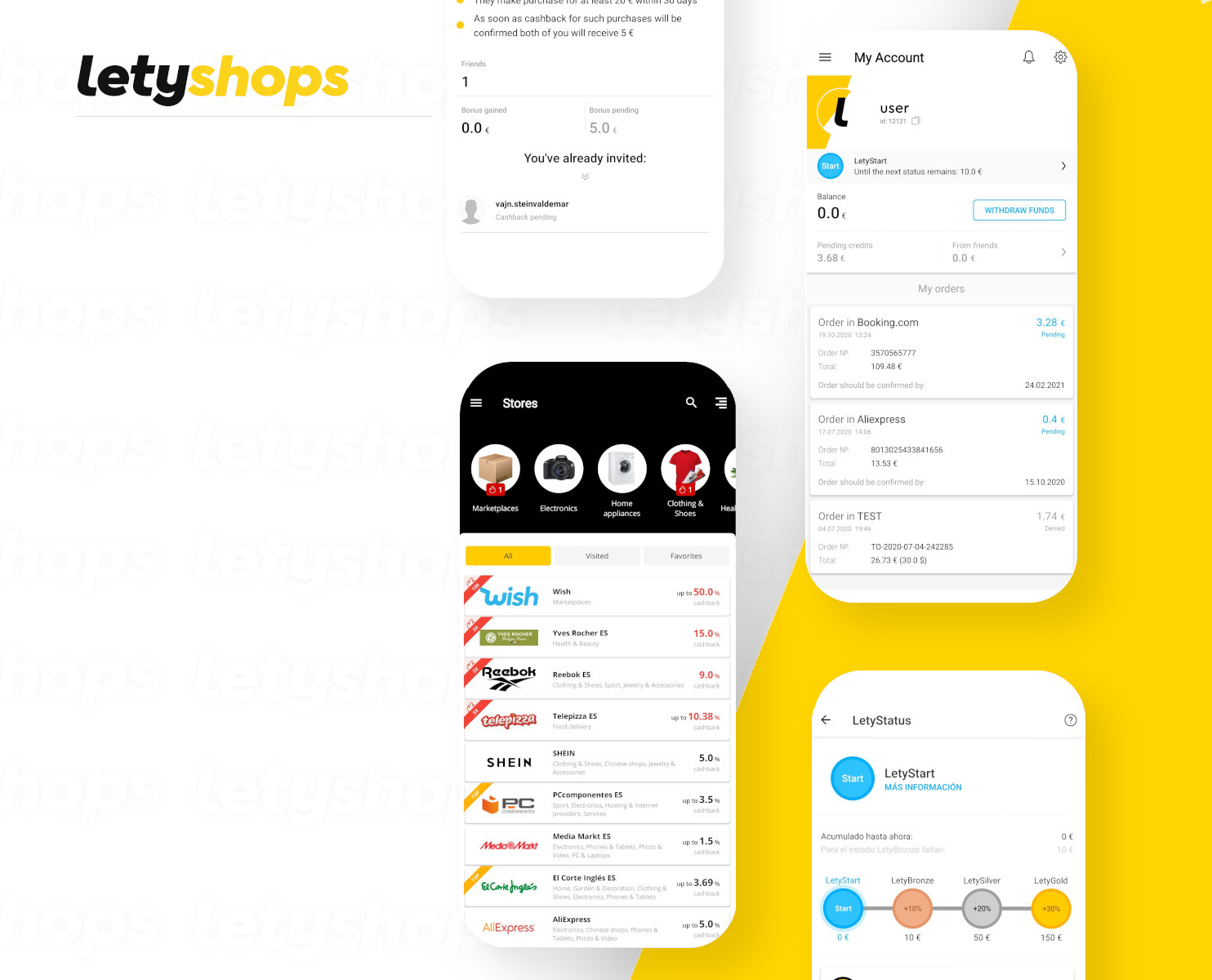 With the mobile application you can also:
control your cashback and your status, view the purchase history;

see your Lety-status;

see how much you receive from the purchases of your invited friends;

Invite friends;

make changes in "My account";

withdraw funds.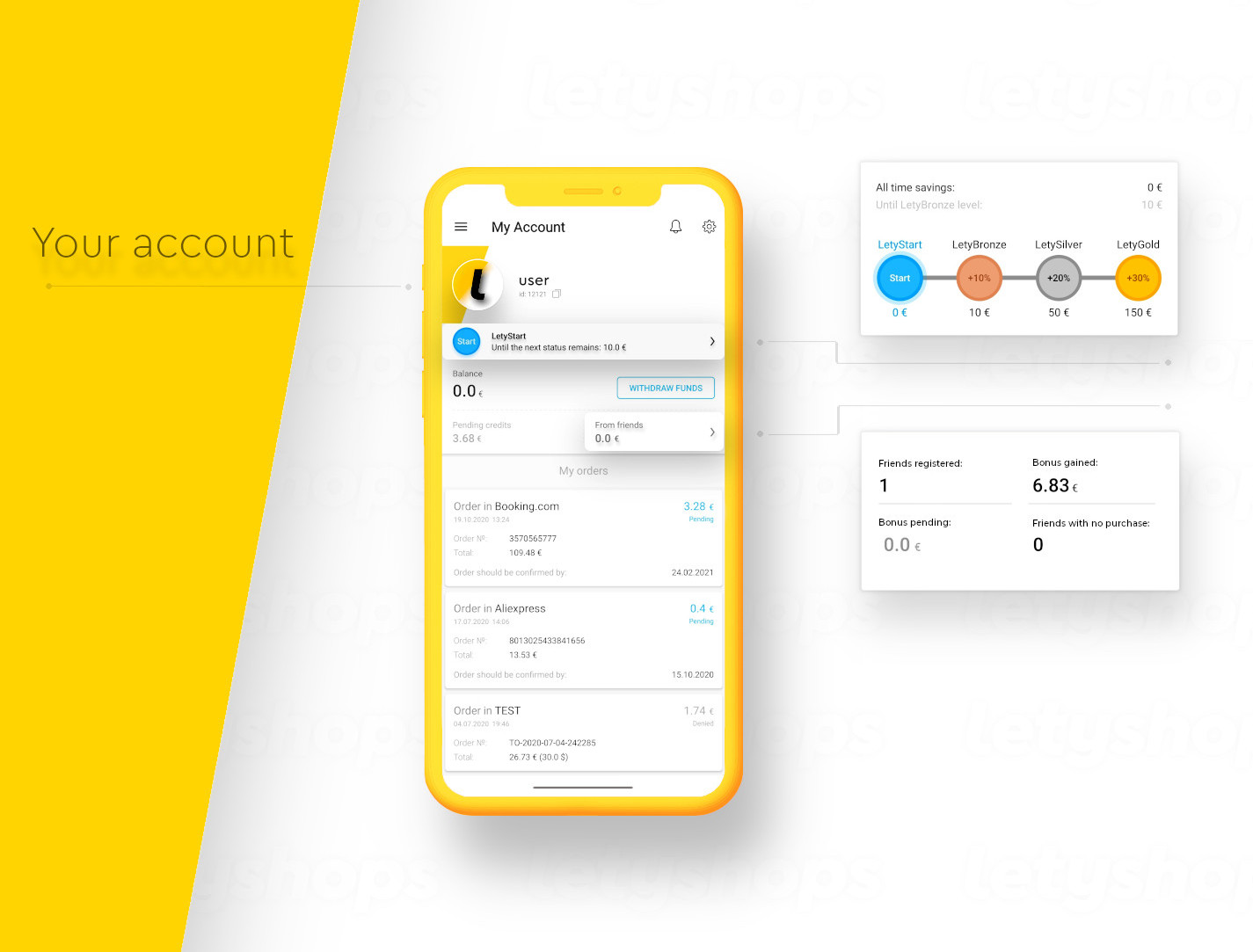 And the most important thing! Thanks to the notifications you will always be informed about the status of your cashback and new offers!
Download the application now!